Travel, Location & Hotel
---
Together with their families, Danielle Preciado and Peter Perez Jr. invite you to join them as they unite in marriage in Playa Del Carmen, Mexico, October 24th, 2021.
Junto con sus familias, Danielle Preciado y Pedro Perez Jr. lo invitan a unirse en matrimonio en Playa del Carmen, México, el 24 de Octubre de 2021.
Wedding Venue Location
---
Our wedding celebration will take place Oct 24th, 2021 in "Blue Venado" in between Tulum and Playa Del Carmen.
La celebración de nuestra boda será en "Blue Venado" entre Tulum y Playa del Carmen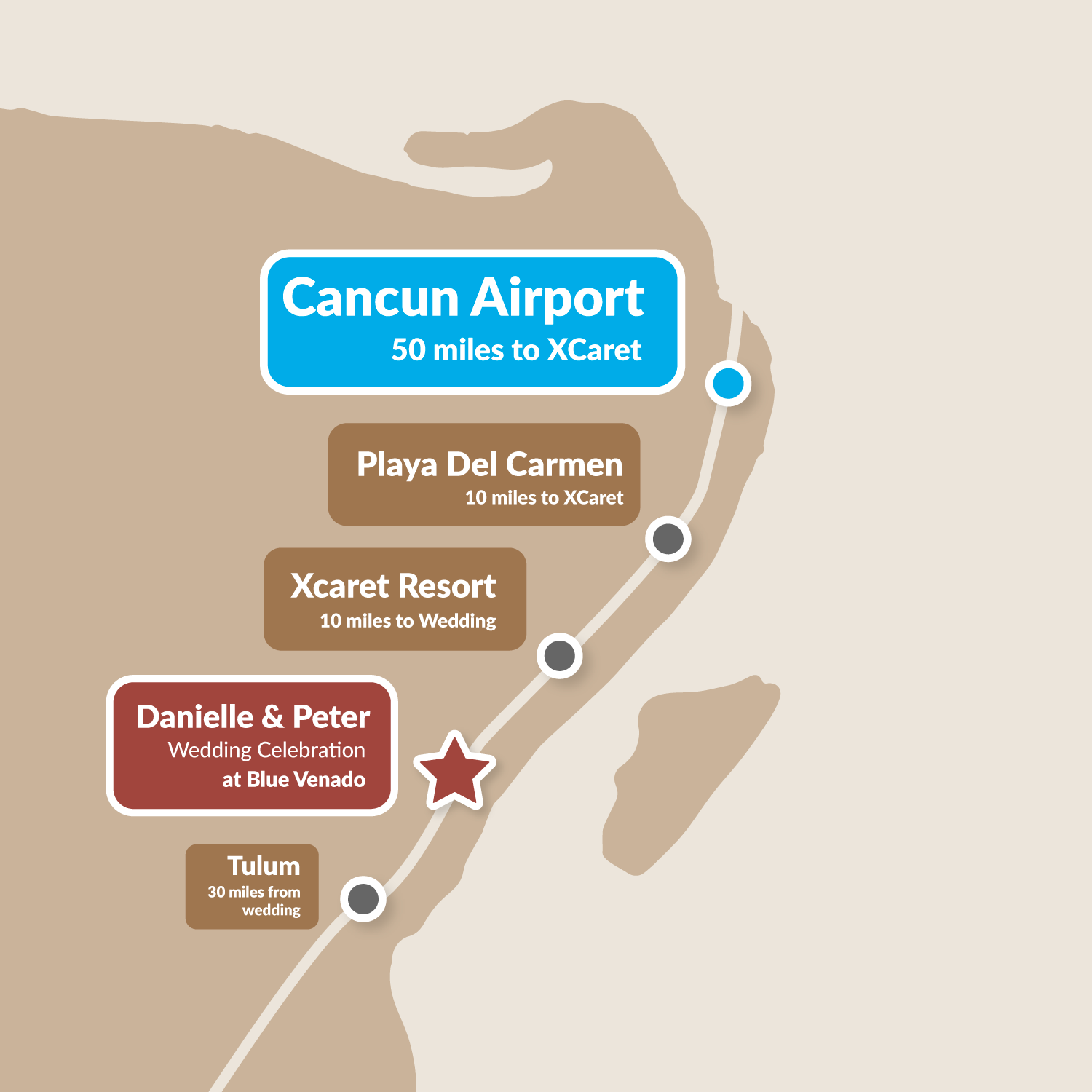 Wedding Location Gallery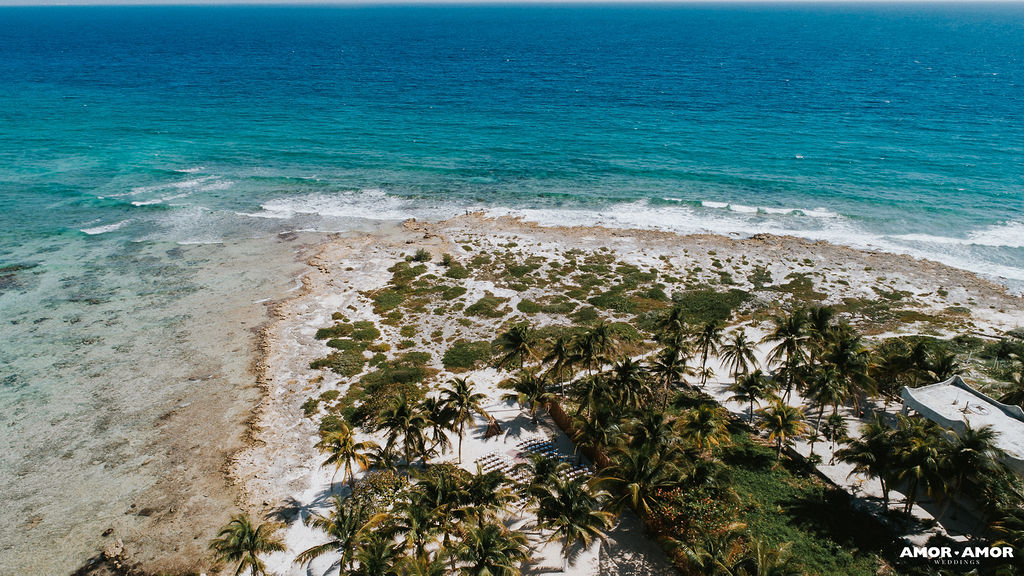 Accommodations
---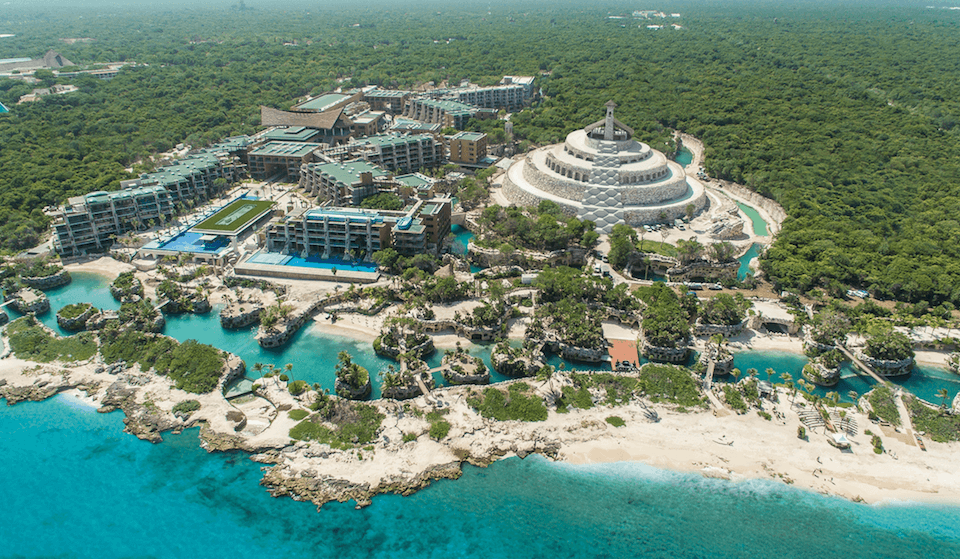 XCaret Hotel
Recommended
(All Inclusive) Package
We will be arriving at Xcaret Hotel on October 20th, 2021, prior to the wedding and departing October 26th, 2021. Accommodations at this hotel will give you access to all of Xcaret parks & activities, as well as all-inclusive food and drinks. A free shuttle is provided from the airport to the hotel. Transportation to and from the wedding venue from this hotel will also be available. We invite our guests to stay at this Hotel with us if possible.
Llegaremos al Hotel Xcaret el 20 de octubre de 2021, antes de la boda y saldremos el 26 de octubre de 2021. El alojamiento en este hotel le dará acceso a todos los parques y actividades de Xcaret, así como comidas y bebidas con todo incluido. Se ofrece un servicio de transporte gratuito desde el aeropuerto hasta el hotel. También habrá disponible transporte desde y hacia el lugar de la boda desde este hotel. Invitamos a nuestros huéspedes a alojarse en este hotel con nosotros si es posible. Si desea hospedarse en este hotel, comuníquese con nosotros para ver si hay disponibilidad
Hotel Xcaret Mexico is a cosmopolitan resort that has redefined the concept of Cancun and Playa del Carmen all-inclusive with its innovative All-Fun Inclusive®, being the only Riviera Maya resort to offer access to all the parks and tours by Grupo Xcaret.